VROOK – founded by a group of Entrepreneurial Engineers, is striding towards transforming learning with immersive solutions through visualizations in higher education. With an experience of more than 5 years in the fields of higher education & eLearning, VROOK has evolved with the market to meet the growing needs of the digital education and eLearning industry.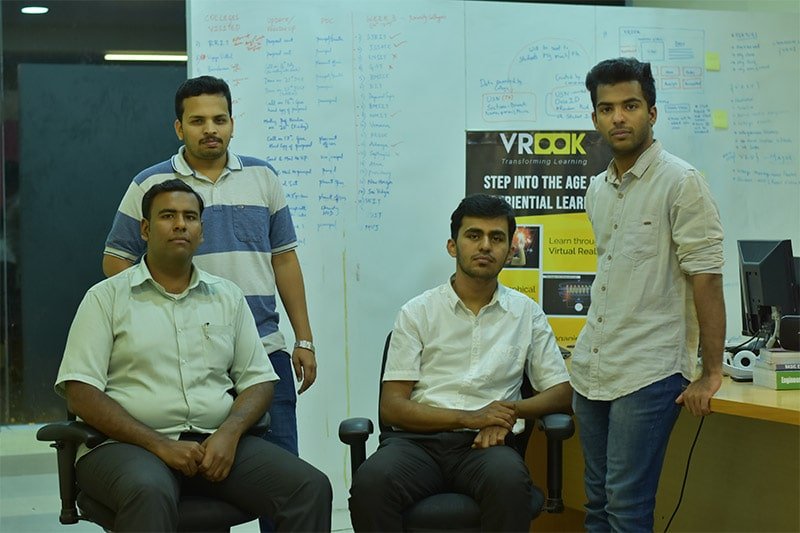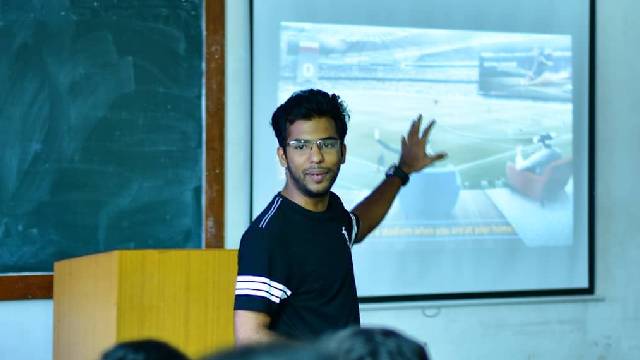 With a diverse team of passionate founders and committed employees, we always believe in an Innovation driven ecosystem that combines creativity, experience, efficiency and most importantly, a deep understanding of our clients' needs.
Through constant innovation and adherence to highest quality standards, we create engaging learning programs, with adherence to specific learning outcomes. By using unique learning strategies in creation, we provide learners an opportunity to achieve best possible outcomes through the learning programs.

Develop creative solutions to address needs of the client

Focus on attention to detail to enrich end product

Listen to Client's opinions and suggest better alternatives

Work together with humility & transparency

To empower educators and trainers with the development of digital content solutions through insights in usage, engagement, and progress of learners across learning ecosystems

To transform learning and training through creation and design of highly engaging and effective visual content by leveraging technology tools and online pedagogy at the forefront.
Every story has its first step and ours is no different – It started on a fateful day when a group of friends decided to start an online portal in college which would help their fellow engineering graduate students. Our first journey of business learning was through an e-commerce portal, built to address the growing needs of buying and selling of academic textbooks online – ww.booksbeka.com
Though the team was still in final year undergrad, the passion and intent to build something big in higher education was evident. 
Through the journey of ecommerce over two years, the experiences and interactions with students, professors and institutions made us learn new and interesting things about student behaviour, learning patterns and learning preferences. These crucial insights helped us in designing our next product to make learning immersive and interactive.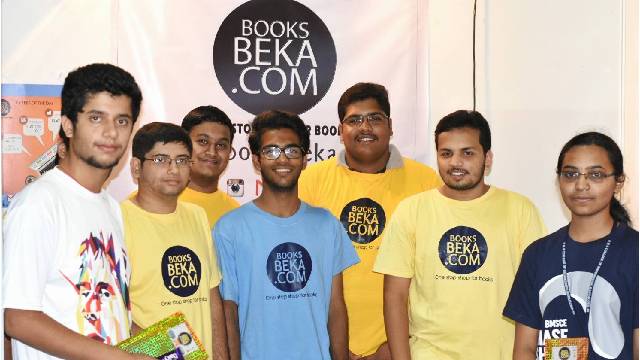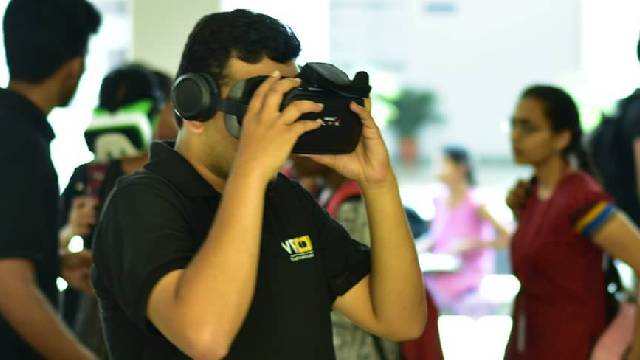 With online education gaining traction, our focus turned towards the challenges faced by professors and students in institutions. 
With students entering higher education in engineering were exposed to complex and highly technical subjects, there existed a missing piece in the jigsaw to make their learning easier. 
With VROOK's – Digital content library, we rolled out India's first immersive engineering learning platform – A library of technical content videos for professors to adopt blended learning in classrooms and an e-learning platform for students to access through the courses anytime, anywhere.
This enabled institutions to implement an efficient teaching learning process through technology intervention. Today, our content is currently accessed by more than 15,000 students and 25+ colleges across India. 
With immersive content impacting students' learning path effectively, VROOK looks to impact learners across the spectrum through engaging learning content – from students in institutions to employees in companies – VROOK looks forward to work on democratizing content creation. 
As eLearning takes prominence in the world of Learning and Development, the necessity to create high quality, globally acceptable content is ever increasing. Through VROOK's continued learning strategies and design of content, we aim to develop processes that make creation of content as easy as possible with the intervention of advanced technologies in the form of Natural language processing, Machine learning and Artificial intelligence.